News
Foundation Trustees visit St Kitts & Nevis to introduce Felix Dexter Education Bursary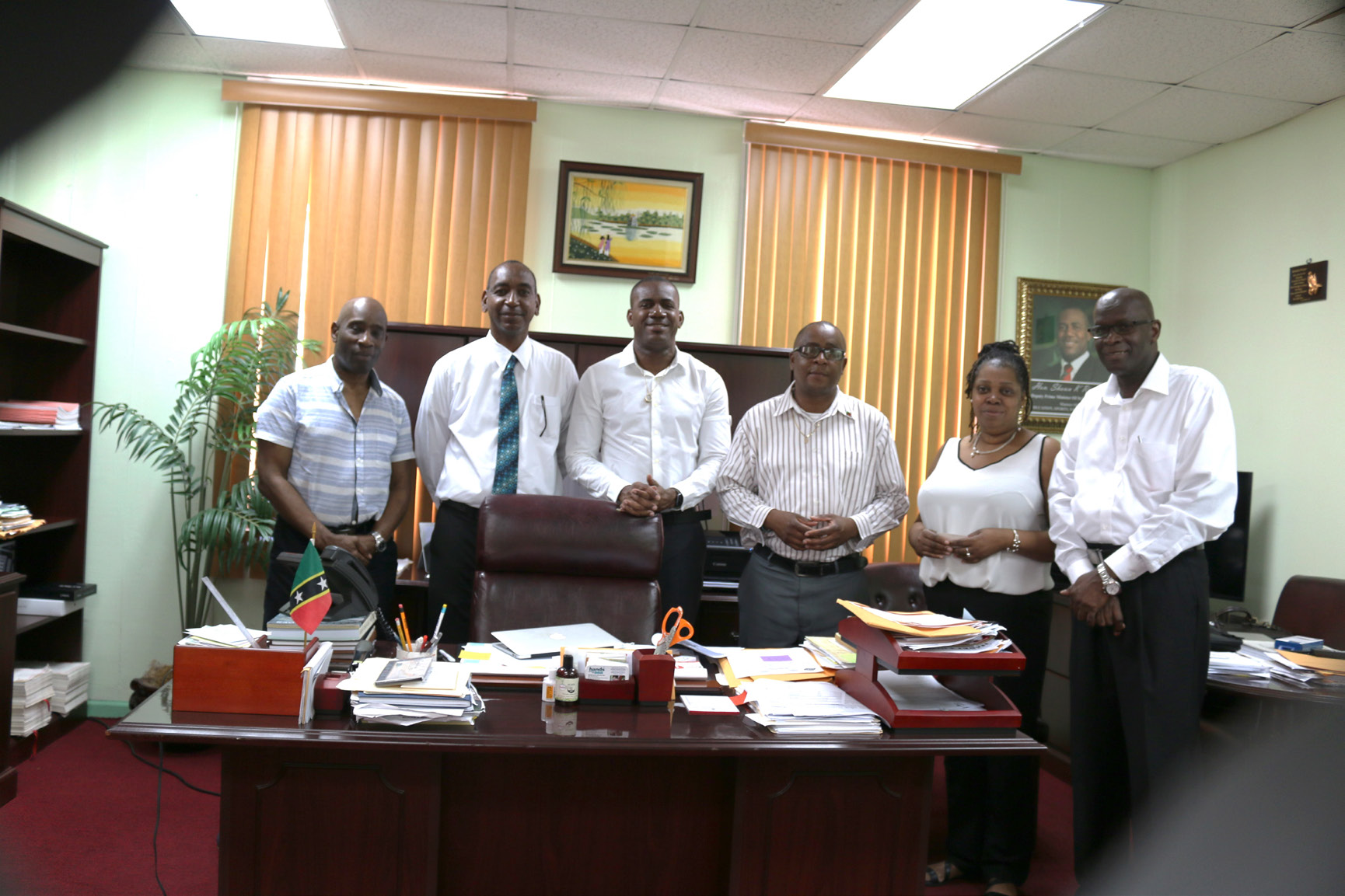 Left-Right: Ian Thompson (Trustee), (Culture Minister) Mr Stanley Knight, (Deputy Prime Minister & Minister for Education & Culture) Mr Shawn Richards, (Deputy Chief Education Minister) Mr Daryll Lloyd, Ms Yvonne Wilson (Trustee), and (Permanent Secretary & Minister of Education) Mr William Hodge.
Trustees Yvonne Wilson & Ian Thompson visited the Island of St Kitts & Nevis in March 2017 to meet with the Education Ministry and Cultural Ministry respectively in order to set up an Education Bursary on behalf of the late Felix Dexter who had left a legacy donation of £40,000 to further provide educational and welfare assistance to young people from underprivileged and vulnerable backgrounds at secondary school level.
Ms Wilson said " It was Felix's wish to give something back to the community from his country of birth and he was very clear in his wishes for the use of the legacy fund. The Foundation feels very privileged to administer the legacy on behalf of Felix's estate and the bursary will go a long way to helping those vulnerable young people in their educational welfare".
The foundation intends to continue the Education Bursary when all the original funds have been awarded, as a continued legacy to the island in his memory.
All high schools (Non private) in the public sector will be invited to apply for the bursary and the successful school will be awarded the bursary in September 2017.
The Trustees visited a total of six schools eligible for bursary funding and were treated to a warm welcome by school administrators and pupils alike, culminating in a front seat attendance at the schools annual sports day event at the Kim Collins stadium in Basseterre accompanied by senior ministers and school staff. A very passionate, competitive, and fun day was had by all.
A decision for the successful School will be announced in July 2017.